Article by Abigail
Keegan Bradley managed to hit all of the right shots at the right time to overcome 75 gruelling holes of golf and win his first Major in this year's PGA Championship.
The Atlanta Athletic Club's par-70 layout was long and tough, but Bradley only endured one bad hole the entire day when he triple-bogeyed the lengthy par-three 15th hole. Birdies followed on the next two holes and the rest is history. Let's look at what Bradley used in his first Major triumph and second victory this year as a rookie on the PGA Tour.
Cleveland driver
UltraLite equals extra distance
Keegan used the Cleveland UltraLite TL310 10.5° driver with a Miyazaki Kusala 61 shaft, and boy did he hit the ball long with this golf club. He even managed a 360-yard missile on the par-five 12th hole, which left him a long-iron in, which he hit to just a few feet from the hole and brought him straight back into contention at the time.
The UltraLite series of drivers has proved to be quite successful in adding yards to anyone's game (just ask our Ed, who received one a few weeks ago and hits it absolute miles). The Miyazaki shafts have also been a great hit with new technology that has allowed the shaft to become lighter yet maintain the stiffer flex required by tour professionals.
Cleveland fairway wood
Another long hitter even from the fairway
Keegan used a Cleveland FL 14° fairway wood with a Miyazaki Kusala 83 shaft. This club came in handy on the longer par-5s and off the tee when the driver was too much club, something rather unusual these days.
The golf club is 30-grams lighter than most other fairway woods and therefore offers more clubhead speed for added distance.
Cleveland hybrids
Playing it safe with two hybrids
Keegan carried two hybrids in his victorious bag, a Cleveland Launcher DST 18° with a Project X XHB6 shaft, and a Cleveland Mashie TM3 20.5° with a Miyazaki C Kua 105 shaft.
The two hybrids came in handy out of the rough especially on the longer par-fours. Bradley also used them as other options off the tee, with the 20.5° hybrid replacing his 3-iron in the set.
Cleveland irons
Forgiveness, workability and feel in one set
Keegan used the Cleveland CG7 Tour irons (4-PW) with True Temper Dynamic Gold Tour Issue shafts. The tour issue shafts are slightly heavier and stiffer than regular issue and suit players who like to manipulate their ball flight and trajectory, which was an advantage on the tough layout.
Cleveland wedges
The No 1 wedges in golf
Keegan carried two Cleveland CG14 wedges with lofts of 52° and 58°, also fitted with True Temper Dynamic Gold Tour Issue shafts.
The CG14′s are in fact older wedges that have been brought back into the market due to high demand by professionals and amateurs alike.http://www.classicalgolf.net/ They feature slightly larger heads with a cavity-back design and a soft plastic insert behind the impact area.
Keegan has obviously had his wedges for quite a while as they were rather rusted, a factor that adds more spin off the clubface.
Odyssey putter
The first Major triumph with a long-putter
Keegan used the Odyssey White Hot XG Sabretooth putter, which was most noticeably a long-putter. The soft face insert offers more feel especially on long putts and Bradley used this to his advantage when he was one of the only players all day to drain a lengthy downhill putt on the par-three 17th for birdie.
Srixon ball
Another Major win for the Z-Star
Keegan's win with the Srixon Z-Star ball, the softer of the two options,http://www.golfzonejp.com/ ensured that four different ball brands won Majors in 2011. This ball is really long off the tee yet incredibly soft around the greens and is the biggest reason why 2010 US Open champion Graeme McDowell switched equipment brands from Callaway to Srixon at the beginning of the year.
This article is from:http://www.classicalgolf.net/2012/05/14/keegan-bradley-gives-cleveland-golf-equipment-a-major-boost-in-atlanta/
About the Author
The GolfZoneJP does not stop making effort to provide better ???? and help customers in selecting clubs since it was founded. Many golf clubs and other accessories including mp600,g20??? are available. You can find TaylorMade golf, Callaway golf, Ping golf, etc. from origional factory here.
Use and distribution of this article is subject to our Publisher Guidelines
whereby the original author's information and copyright must be included.
Find More Cleveland Golf Articles
Article by Carl Liver
Cleveland Golf are located in Huntington Beach, California and have produced and sold golf clubs since 1979 under the direction of founder Roger Cleveland. However in the 1940′s and 1950′s the company started with production of remarkable replicas. In 1990 Cleveland was bough-out by ski company Rossignol, who themselves were bought by Huntington Beach based Quicksilver in 2005. In 2007 Quicksilver sold to Japan based SRI Sports Unlimited who are the owners of Dunlop sport.
Today Cleveland is highly regarded as the leader in product innovation. It has three international affiliates Japan, Europe and Canada. They currently have 26 distributors worldwide. Greg Hopkins who joined them in 1997 has developed for them a high performance production line available to every level golfer. As part of their touring professionals they count with Vijay Singh, Boo Weekley, Joe Durant, and David Howell and many more.
It is technology like CMM metal, golf's first light density, which has established Cleveland golf clubs among the best in the business. Cleveland Golf is also known for the best wedge according to many. Take a look at the CG 16 which is designed with a lighter overall club weight and a longer club length for greater distance.
Just this year they released their latest addition to the range of Cleveland golf clubs, the Mashie Hybrid; a utility club with an old school look. The finish is a throwback to early metal woods. This hybrid is 30 times lighter than most traditional utilities. A faster head speed for more ball speed and carry. The sole rails provide stability while a solid feel and sound at impact. This should be one of clubs to look at while considering which hybrid to use.
Golf accessories are among the most regarded as well. These clubs creates highest performing products with you the golfer in mind. With a wide array of apparel, travel bags, umbrellas, headwear, gloves and so much more. Classics golf apparels' new collection touches on true yet timeless classics but with modern age technology and comfort. The variety of Cleveland golf accessories will allow the golfer to practice golf and travel in style.
Cleveland Golf has also been a partner with the Red Cross and Green Tea Charity Campaign in helping the victims of the hurricane and tsunami that devastated Japan. They have donated 100 million in Japanese yen and goods to support the recovery and relief efforts. They also donated percentages from golf ball sales and online sales towards this cause.
About the Author
If you're a fan of Cleveland Golf, Then make sure to visit us! We have a great selection of Cleveland Golf Clubs.
Article by Carl Liver
Cleveland Golf have been manufacturing golf clubs since 1979. Throughout the last 30 years the company grown considerably since their early days manufacturing replica golf clubs from the 1940′s and 1950′s. Cleveland Golf are now considered one of the world's premier manufacturers of golf equipment and accessories.
Having a closer look at the current range of Cleveland golf clubs, and more specifically their range of golf drivers, Cleveland have got themselves in the Golf Digest Hot List 2011 with their Launcher XL270 driver. This golf club is amongst the lightest drivers in golf today which features a 460cc clubhead. This is a traditional weight for a clubhead, but coupled with the lightest shaft ever played on the PGA tour results in a truly exceptional driver.
The Launcher Ultralight series of Cleveland drivers feature the 'Right Weight' fitting system and the XL270 is also available in a draw version, where the weight is biased towards the heel of the club and the face is slightly closed to reduce slice. The Launcher Ultralight series is amongst the most versatile of Cleveland golf clubs, where the perfect driver can be found for every player.
Although best known for their range of golf clubs, a comprehensive range of Cleveland golf accessories is also available. Often overlooked by the amateur golfer but an essential bit of kit none the less is the golf towel, of which Cleveland supply several. Keeping your balls and clubs clean is essential to consistent play as debris or dried on mud on either the ball or face of the club can significantly affect play. A spare 'clean' golf towel is also handy for mopping ones brow or wiping sweaty hands on in the height of summer.
Another essential accessory of of course the golf bag, and the 'Sunday' or 'pencil' bag is one of the most popular Cleveland golf accessories. Smaller than the average bag, the Cleveland Golf Nano Carry Bag is perfect for a short round where carrying all your clubs isn't necessary or for taking on holiday where costs of additional luggage prohibits taking a full set of clubs with you. Being smaller than a standard golf bag, the Nano Carry Bag is ideal for younger players who are growing out of the junior sized golf equipment, but not quite ready for a full sized golf bag.
For those who are proud to use Cleveland golf equipment and want to show their allegiance even off the course, Cleveland have a range of golf caps and visors which are both stylish and functional. Available in a variety of styles and even more colours, Cleveland caps are perfect for those who are style conscious both on and off the course.
About the Author
If you're a fan of Cleveland Golf, Then make sure to visit us! We have a great selection of Cleveland Golf Clubs.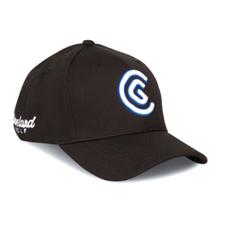 *Structured Fit Cap *Adjustable back closure *Moisture Wicking *
Price: $ 10.95
Sold by Golfballs.com
Vern Burns-Professional Golfer: Newest Phenomenon Since Tiger Woods and Michelle Wie












Orlando, FL (PRWEB) April 18, 2006
At the age of 48, Vern Burns is competing for a spot on the PGA sanctioned Nationwide Tour. Vern Burns is the only man in Golf History, to take up the game of golf for the first time at the age of 37, and shot his first par in seven months, and play his way to a professional tour in seven years.
Prior to picking up golf on a friend's dare, Vern Burns enjoyed a successful career as a telecommunication engineer for 28 years. The meteoric rise of Vern Burns to professional golf is featured in the cover story of the Spring 2006 publication of "the African American Golfer's Digest." (http://www.African American Golfers Digest.com).
In 2001, Vern Burns was the Charlie Pelham Memorial Champion, The Marriott Partners Tournament Champion, and the Disney MBE Golf Classic Champion. In 2003, Vern advanced to the Cadillac Classic Series Professional tour, and recently in 2005, Vern brought home the Florida A&M/Bethune-Cookman Classic Champion Trophy
Vern Burns as a late bloomer to professional golf is redefining the sport like none before him. The Senior PGA Tour has always produced a variety of late bloomers, who claimed spots on the PGA Tour with little or no experience like Dana Quigley, Jim Holtgrieve, Walter Hall and Steve Veriato to name a few. There are also some notable late bloomers like Calvin Peete and Brandel Chamblee, who played professional golf in their twenties and did not win a PGA Tour until they were 36.
Unlike Peete and Chamblee, Vern Burns never picked up a golf club until he was 37. Burns contributes his early success in Professional Golf to a 1996 private golf lesson that he had with Earl Woods, Tiger Woods' father. According to Burns, Earl truly inspired him to play and he recognized Burns' early commitment to become one of America's greatest golfers. In addition, Vern Burns has also received some assistance from sponsors like Desente Gold, Club Glove, Dilla Golf and Cleveland Golf to lower the cost of financing his new career.
Vern continues to defy the odds at the age of 48, as he competes for a spot on the PGA sanctioned Nationwide tour against individual golfers half his age. This is what Sports Writers all around the world are calling "The Vern Burns Phenomenon!"
Contact Author: Ida R. Muorie by emailing (sportmavericks @ yahoo.com) or call 941-228-4288. Ms. Muorie is a sport talk show host, motivation speaker, life skill consultant, sport advocate and published author.
Golf Sponsorship Opportunities are still available for Vern Burns. You may contact Vern directly by emailing Vern (lhnb999@yahoo.com) or by calling for more information (352) 361-1191.
# # #








Attachments




©Copyright 1997-
, Vocus PRW Holdings, LLC.
Vocus, PRWeb, and Publicity Wire are trademarks or registered trademarks of Vocus, Inc. or Vocus PRW Holdings, LLC.
Find More Cleveland Golf Press Releases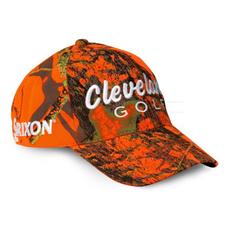 Cleveland Golf Boo Limited Edition Orange Camo Golf Cap – The Cleveland Golf Boo Limited Edition Orange Camo Golf Cap is an unstuctured fit golf hat that features the Cleveland Golf logo on the front and the Srixon logo on both sides of the cap. Only 5000 of these caps will be made! Order now while they are still available!
Price: $ 9.95
Sold by Golfballs.com

MLPodcast.Com Real Estate Video Podcasting Services – Real Living – Cleveland / Northern Ohio Communities

from Real Living – Cleveland / Northern Ohio Communities

Price: USD 0
View Details about MLPodcast.Com Real Estate Video Podcasting Services
The United Way Celebrity Golf Tournament Cleveland, Ohio











Beachwood, OH (PRWEB) September 13, 2005 -
The United Way of Greater ClevelandÂ?s 8th Annual Celebrity Golf Tournament presented by the Cleveland Browns and Continental Airlines hosted by Hemlock Springs Golf Club. This Cleveland golf event extravaganza is scheduled to take place Tuesday, between the hours of 8 a.m. to 5 p.m. The Cleveland Browns alumni and players will join in the fun at the beautiful Hemlock Springs Golf Club in Geneva. The schedule of events is as follows:
8 a.m. – Breakfast/Registration and Driving Range Open
10 a.m. – Celebrity Long Drive Contest
10:30 a.m. – Shot Gun Start/Scramble
Lunch at the turn
4 p.m. – Cocktails and Silent Auction
5 p.m. – Dinner and Live Auction
The tournament package consists of four golfers and one celebrity, playing 18 holes of golf (with cart) on the championship layout of Hemlock Springs Golf Club, a continental breakfast, refreshments served throughout the course with lunch at the turn, dinner and an auction at nearby Ferrante Winery & Ristorante. First and second place prizes will be presented for both low gross and low net. Take the opportunity to join in on the festivities and watch some of your favorite Cleveland Browns players shoot a round of golf!
For out of town visitors, the Renaissance Quail Hollow Resort Hotel in Painesville is a great location to spend an evening before and after the premier golf tournament. The Renaissance Quail Hollow Resort Hotel has close proximity (25 minutes) to where the golf event takes place. Individuals who want to get practice shots in before the big tournament can do so at either of Quail HollowÂ?s two golf courses: Renaissance Quail Hollow Resort Devlin-VonHagge, & the Renaissance Quail Hollow Resort Weiskopf-Morrish. There's also a restaurant on site, tennis, pools, trails, a gym, family activities, an indulgent spa, and challenging golf with PGA pros on-hand.
Website Information: http://marriott.com/property/propertypage/cleqh?ptnr=emergent.
###
©Copyright 1997-
, Vocus PRW Holdings, LLC.
Vocus, PRWeb, and Publicity Wire are trademarks or registered trademarks of Vocus, Inc. or Vocus PRW Holdings, LLC.
More Cleveland Golf Press Releases
"MUMBAI, INDIA – MARCH 20: Participants of the First International Laughter Yoga Conference practice the 'lion laugh' together as they celebrate 10 years of the Laughter Club movement on March 20, 2005 in…
Corona, Calif. (PRWEB) February 24, 2006
Natalie Gulbis, Jenna Daniels, Pearl Sinn A Bonnie, Patricia Menuir Lebouc, Carin Koch, Jill Mcgill, Nicole Castrale, Leta Lindley and Catherine Cartwright have been invited to join their friend Corona California native Erica Blasberg, for a charity golf event benefiting The Foundation for Community and Family Health on Monday, April 3, 2006 at The Retreat and Eagle Glen Golf Club. Opening this January, The Retreat, is an 18-hole Jack Nicklaus' Design private championship golf course.
Cleveland Golf will host a golf clinic the morning of the event where this electrifying mix of sport and celebrity talent will be ready to showcase their skills. Besides turning your heads, they will help you turn your golf game around. Sharpen your skills and game strategy and reserve your spot today! These talented players will also participate in a stroke play event during the tournament.
All proceeds from the event will benefit The Foundation for Community and Family Health. The Foundation is a private nonprofit organization serving children, youth and families in Corona/Norco and surrounding communities. Golfers and Corporate sponsorships available. For more information contact The Foundation for Community and Family Health at 951.270.0536.
###
More Cleveland Golf Press Releases